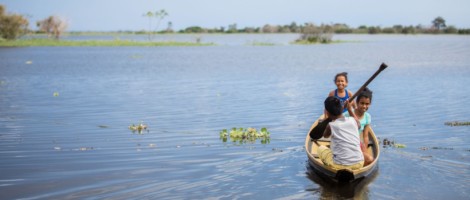 MAP Stories: Milena Nascimento
It is with great joy that I share the news of our Punan community.
Keep Reading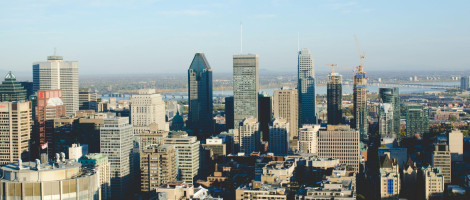 Texas BSMs pray for and partner with the Forgotten50
For Texans, it can be hard to imagine a college without any sort of campus ministry. Yet for many universities around North America, that is the case.
Keep Reading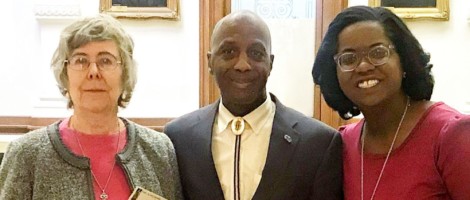 DONNA BURNEY NOS MUESTRA QUE TODOS PODEMOS SER ACTIVISTAS
Donna Burney no es una activista típica. Tras servir como profesora de inglés y después en la Unión Femenil Misionera, se jubiló; sin embargo, hace unos años, Donna se dio cuenta de la incertidumbre que enfrentan algunas mujeres al salir de prisión.
El Señor le dio a Donna una carga por estas mujeres y hace unos años fundó el ministerio "Light in the Gap" ("Luz en la brecha", en español). Los voluntarios en verdad encuentran a estas mujeres en la brecha del tiempo entre la vieja vida de su estancia en prisión y su nueva vida en sus comunidades.
Desde su fundación hace solo algunos años, los voluntarios de Light in the Gap han esperado a unas 4,000 mujeres recién salidas de prisión en paradas de autobús en sus ciudades. Les llevan galletas, bolsas llenas de artículos de higiene y un devocional. En el invierno les llevan abrigos, pero lo que es más importante, llevan el amor de Cristo y esperanza a mujeres que se sienten olvidadas y con profundos sentimientos de vergüenza por su pasado.
Donna vio a través de su ministerio una injusticia, algo que los abrazos y oraciones, aunque poderosos, no podían resarcir.
Keep Reading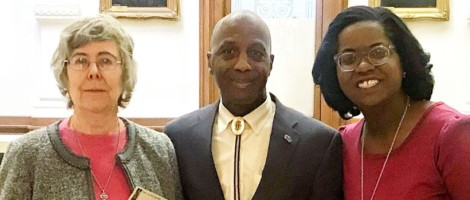 Donna Burney shows that everyone can advocate
Donna Burney is not your typical advocate, after serving as an English professor and then with Woman's Missionary Union, she retired. But, a few years ago, Donna became aware of the uncertainty facing women just released from prison.

The Lord gave Donna a heart for these women and a few years ago, she began "Light in the Gap" ministry. Volunteers literally meet women in the gap of time between their old lives as prisoners and their new lives in their communities.
Since its founding only a few years ago, Light in the Gap volunteers have met some 4,000 recently release women at the bus stops in their towns. They bring cookies and bags filled with toiletries and a devotional. During the winter they bring coats. But mostly, they bring Christ's love and hope to women who feel forgotten and a deep sense of shame about their pasts.
Donna saw through her ministry an injustice, one that the hugs and prayers, while powerful, could not correct.

She reached out to the Christian Life Commission and asked for our help. The women Donna was ministering to needed an advocate to stand in the gap for them. The women needed their elected officials to step in and get the government agency responsible to change its policy. Donna met me in Austin, and we went to meet the men and women with the power to change the policy.
Before our first meeting, we prayed for God, our advocate, to stand in the gap for us, to give our words power and to give us favor with those we were to meet. And He did!
Keep Reading
CLC to host Advocacy Day in Austin for Texas Baptists
The Texas Baptist Christian Life Commission will host its 2019 Advocacy Day March 26-27 in Austin for ministers, leaders, students and advocates.
Keep Reading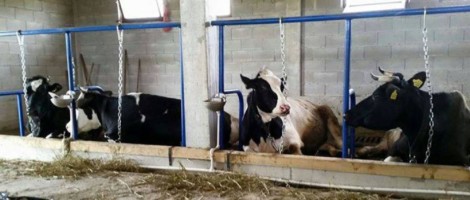 Cows bring transformation for Macedonian communities
By Abby Hopkins
In rural, economically depressed communities in Macedonia, one cow can go a long way.

Macedonia Cow Bank is a Texas Baptist Hunger Offering supported ministry that aims to serve these communities by providing cows to local farmers and pastors. Jeff Lee, director of the organization, began the ministry when he was introduced to a local who wanted to farm.
"The purpose of the cow bank is to help other local farmers and pastors through loaning a cow to them so that they can help their own family, sell the milk, or give the milk/cheese/butter to the congregation," Lee said.
Lee and other staff identify potential applicants, meet with them to ensure they will work and do the job, then provide a cow when the applicant is ready. Recipients then repay the loan by giving back the first calf.
Last year, a group of local pastors approached Lee and requested help. Macedonia Cow Bank gave the pastors six cows and have seen successful results. The pastors have started selling milk and have used profits for outreach in their communities.
Keep Reading