Getting to know the Women's Ministry team
Get to know the new Women's Ministry team and learn how they can come alongside your church to foster and grow your ministry.
Keep Reading
Building firm foundations
Read how Visionbridge Consulting has entered into a partnership with Texas Baptists Church Architecture and the work they are already doing with Texas Baptists churches, like Anderson Baptist Church.
Keep Reading
Partners in the journey: Discipleship leaders find fellowship and encouragement at annual retreat
See how leaders come together from different seasons of life to discuss discipleship and share stories of changed lives.
Keep Reading
From surviving to thriving: one church's story of revitalization
Read how Canyon Creek Baptist Church is working with Jonathan Smith, director of Church Health Strategy, to grow their congregation and foster intergenerational worship.
Keep Reading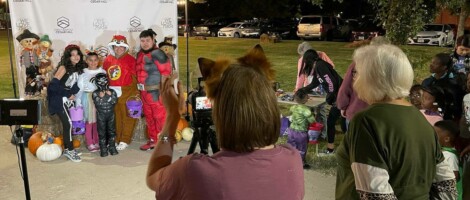 Multi-generational revitalization reflects one church's mission
"We wanted to care for the people here, solidify relationships, and really help them dream again as a church and be excited about the work of God."
Keep Reading
Quiet faithfulness: A look at the three women of the Christmas story
In the familiar cast of characters from the Christmas story, we find three women. While each has a very different life, their stories are woven together by the common threads of God's miraculous intervention and their own quiet faithfulness.

Keep Reading
Keeping the momentum: Growing a growing church
See how Arcadia First Baptist is growing and read how Pastor Joshua McDonald and Church Health Strategy Director Jonathan Smith have teamed up to bolster their ministry.
Keep Reading
Manteniendo el momento: Creciendo una iglesia en crecimiento
La Primera de Arcadia ya era una iglesia dinámica y en crecimiento. Jonathan Smith pudo caminar con ellos y asegurarse de que continúen creciendo al darles las herramientas necesarias para tener éxito en el futuro venidero.
Keep Reading
Tending to your church's garden: A guide to revitalization and replanting
Director of Church Health Strategy Jonathan Smith and Associate Director of Missions Tom Howe explain the differences between revitalizing and replanting a church and how they can lead to new life.
Keep Reading
Urban apologetics explained and taught at Recharge
"...we should be engaged in that which is not sin, but which makes you feel relevant and relatable so that it opens the door to share the gospel,"
Keep Reading
Page 2 of 5