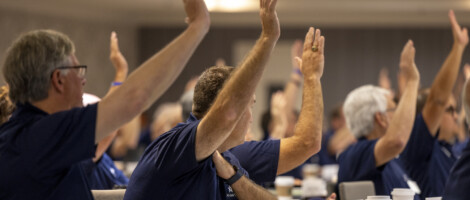 Executive Board focuses on 'predecessors' and 'progeny' during September meeting
"When we serve as the vital link between our predecessors and our progeny, we are honoring our mission to continue telling the story,"
Keep Reading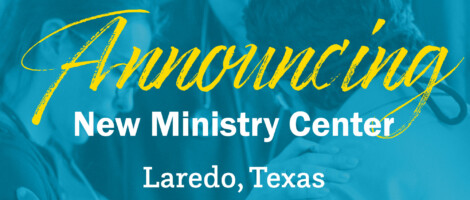 Texas Baptists partner with Send Relief to launch ministry center in Laredo
"We are here to strengthen local churches, encourage local pastors and provide support to the communities in need,"
Keep Reading
Convención focuses on submitting to the Lord, elects officers, approves other business
"God's faithfulness… has shown up through those He surrounds us with,"
Keep Reading
Executive Director David Hardage announces retirement after 10 years of service
"Thank you for giving me the privilege and honor of serving our Texas Baptists family."
Keep Reading
BGCT churches, ministry staff provide long-term support following the Uvalde school shooting
"The healing process is not going to be an overnight thing, it's going to take months and years."
Keep Reading
BOUNCE continues disaster relief work in heavily impacted Jefferson County
See the impact of students coming together through BOUNCE to serve communities in Jefferson County that have been impacted by hurricanes.
Keep Reading
Texas Baptists minister to families, first responders following school shooting in Uvalde
"Our Texas Baptists family joins many others in praying for the families of those whose loved ones were senselessly killed in today's Uvalde school shooting. We stand ready to help in any way that's needed,"
Keep Reading
Future Church 2030 Conference seeks to equip churches for the next 10 years of ministry
"The methods may be broken, but the mission is eternal. This is the opportunity to retool the methods so that the mission gets realized."
Keep Reading
Texas Baptists Hunger Offering pledges additional funds amidst Ukrainian crisis
More than 800,000 refugees have fled Ukraine as a result of the Russian invasion, with many more expected to follow in the coming days
Keep Reading
February executive board celebrates fruitful year through cooperative ministry
"Our power to produce good is multiplied when we go about the program that God has given us together."
Keep Reading
Page 1 of 9